Coming not too long after March's Landings EP I had a couple of straggler songs that will form the basis of a new EP release but for immediacy I wanted them out in the ether. So Sure is very much the A-side of this particular combo. This was put out August 26, 2016.
Released March 17, 2016, this is my most recent full EP release. The origins for a lot of these songs was a rainy week in a remote cabin in Baldwin Michigan where initial ideas were laid to tape, late refined back in Chicago. Mirrors is the only idea that had been ruminating for a couple of years.

Backing vocals on Gotta Believe by A♡Y.
A collection of songs released March 2014. It includes four brand new songs and the previous orphan track 'To Be Free' slightly remixed and finding a home here. Work began in 2013 on this, but a broken thumb debackle meant that I had to take a significant break. That allowed me to at least let these songs simmer for a while and they all went through a a myriad of changes before their incarnation on this release.
A raggy doll collection of songs hence the title 'Songs Lost In The Fire', some old ideas I've converted into new songs, an old song I've re-recorded, my first ever Christmas anthem and more! A collection of songs that started with Christmas Tree recorded December 2011 to Weeping Willows & Sweet Amy finally completed April 2012.
Released in August 2011, this is a collection of recordings from June, July & August 2011. It was released simultaneously with 'Songs You Probably Won't Like' as I came out of my musical cocoon with dual EPs.
Released in August 2011, this is a collection of recordings from March 2010 - May 2011. It was released simultaneously with 'Songs You Can Live Without'.
Three songs, 'Please Don't Say A Single Word', 'Stitches' and the instrumental 'Nothing Ever Lasts' were also given the sonic treatment by Adam & Steve and released earlier in September 2010.
What happens when a folkie meets a death metal drummer? Well this experiment attempted to collide those worlds, as Adam added drums to my musical musings and Adam & Steve was born. Coming together initially for a one off charity gig at The Store in Chicago. The impact and excitement of that night compelled us to capture what we had on tape for the ages, as Adam departed for a one year sabatical in New Zealand!
Recorded at Tricycle Sound Studio one heady night in September 2010, this EP was a replica of the four song set we had prepared for our maiden stage voyage, with the exception of Nothing Ever Lasts being split up into it's normal and reprise version.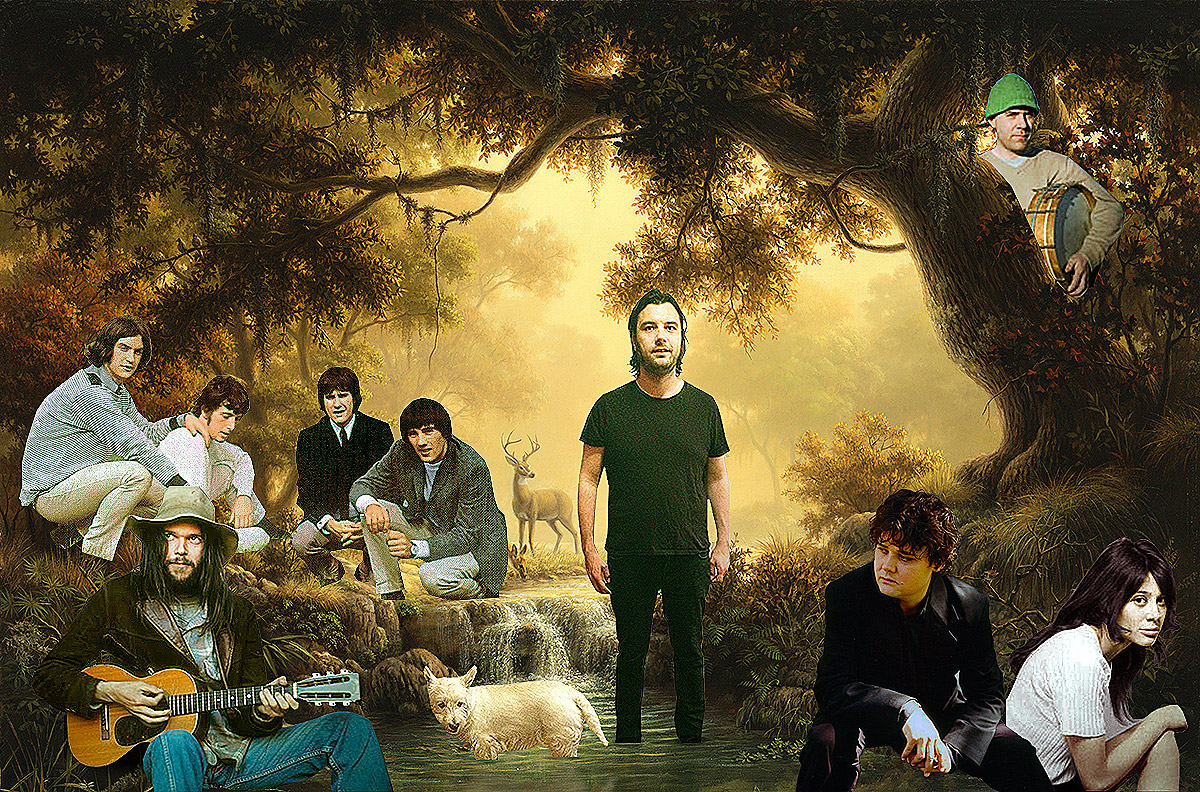 Songs Borrowed Vol#1
My humble homage to songs & artists that have inspired me along the way. 'Songs Borrowed Vol#1' to be followed by a second installment eventually!

Artists covered include Ron Sexsmith, Grandaddy, Vashti Bunyan and The Kinks.
Launch Covers EP Site